The main reason I'm working so hard this month is that I want to earn me some extra money to go travelling in Southeast Asia this winter. I don't have a specific plan yet, but I'm thinking Thailand for sure, and possibly one or more of Vietnam, Cambodia or Japan.
I think the idea of going to Thailand entered my head after seeing the offbeat, but quite lovely Christopher Doyle-shot film Last Life in the Universe, by Pen-ek Ratanaruang.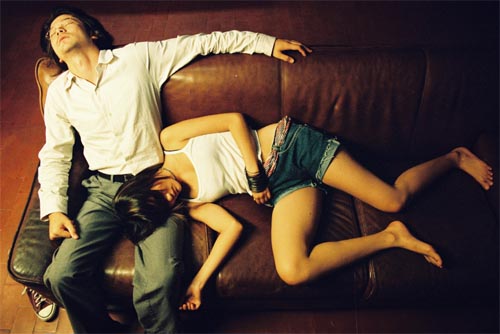 Not that the film really comes across like an advertisement for the country, but it has such a dreamy, slow-paced beauty and strangeness, and hearing Christopher Doyle's brilliant commentary track made me appreciate how much locations can influence films. I like that.
In that way, it reminds me a lot of Lost in Translation, which makes me want to go to Japan. But Thailand is a whole lot cheaper.
Plus, if all goes well, I would like to take an extended period of several months to travel after I finish my PhD in a couple of years. This will allow me to dip my toe into the water of more exotic travel and find out how I deal with being in a country where I don't speak the language.