This site is the place to find me if you're looking, and occasionally a place for me to sound off on work, my life and travels, and my obsession with weird old movies.
Email: eric@haikufactory.com
Instagram: @misterwindupbird
Letterboxd: mrwindupbird
☕️ ☕️ ☕️
Recently (april 2020)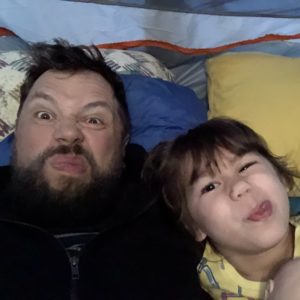 Doing our best to flatten the curve by working at home and watching a few movies. Stay safe and don't take chances, everybody.
Game: Hoplite (iOS)
Comic:R North, E Henderson, et al; The Unbeatable Squirrel Girl
Non-Fiction: —
Fiction: T Chiang, Exhalation
Podcast: The Greatest Discovery.
TV: Making the Cut, season 1
Restaurant: Sal y Limón, 701 Kingsway (delivery)
Drinks: Main Street Brewing Co., 261 E 7th Ave (delivery)
Coffee: 49th Parallel Coffee, 2902 Main St (delivery)
Last Great Movie: Red River (dir H Hawks, 1948)
Last Good Movie: Black Narcissus (dir E Pressburger & M Powell, 1947)