I'm a Machine Learning researcher turned app developer in Vancouver, Canada. This site is the place to find me if you're looking, and occasionally a place for me to sound off on work, my life and travels, and my obsession with weird old movies.
Email: eric@haikufactory.com
Twitter: @drwindupbird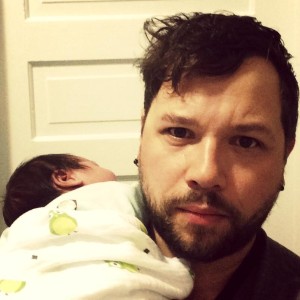 Currently
APRIL 2015. Working on my next app. Looking for interesting new projects. Chasing around champion crawler Baby M.
TV: Unbreakable Kimmy Schmidt
Game: Hotline Miami 2: Wrong Number (PS3)
Comic: —
Fiction: J Darnielle, Wolf in White Van
Non-Fiction: B Schlender & R Tetzeli, Becoming Steve Jobs
Album: —
Podcast: The Adventure Zone
Restaurant: Taishoken Ramen 大勝軒, 515 Abbott St
Coffee: Timbertrain, 311 W Cordova St
Last Great Movie: Casablanca (dir M Curtiz, 1942)
Last Good Movie: Mommy (dir X Dolan, 2014)