This site is the place to find me if you're looking, and occasionally a place for me to sound off on work, my life and travels, and my obsession with weird old movies.
Email: eric@haikufactory.com
Twitter: @drwindupbird
Instagram: @misterwindupbird
🎃 🎃 🎃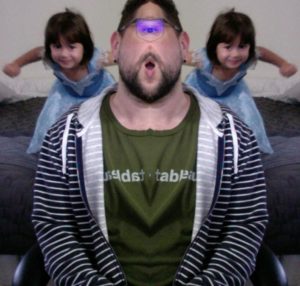 Recently (nov 2018)
Jack-o-lanterns carved. My hands may never not smell like pumpkin innards again.
Game: Red Dead Redemption 2 (PS4)
Comic: B Watterson, The Complete Calvin and Hobbes
Non-Fiction: J Ronson, Lost at Sea
Fiction: P Giles, News of the World
Podcast: Worn & Wound.
TV: The Good Place, season 3
Restaurant: Miku, 200 Granville St
Drinks: The Whip, 209 East 6th Avenue
Coffee: Federal Store, 2601 Quebec St
Last Great Movie: The 36th Chamber of Shaolin (dir C-L Liu, 1978)
Last Good Movie: Filmworker (dir T Zierra, 2017)