I'm a Machine Learning PhD and indie app developer in Vancouver, Canada. This site is the place to find me if you're looking, and occasionally a place for me to sound off on work, my life and travels, and my obsession with weird old movies.
5/1/2016: Hire Me!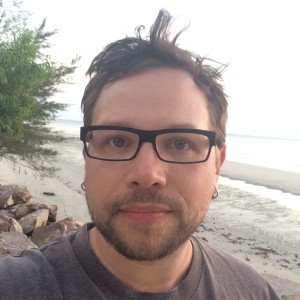 If you are reading these words, I'm looking for a job! This past year working as an independent developer and trying to start a business has been a tremendous experience, but the time has come to look for something a bit more permanent. And while I'm at it, maybe get back a bit to my previous life as a Machine Learning researcher and engineer.
My curriculum vitae (or my LinkedIn profile, if you prefer). Please go ahead and email me if you think we might work well together or just want to ask questions.
I'm currently wrapping up my work as an independent iOS app developer, working on a new (not yet released) app co-developed with Pocket Pixels.
Before that, I worked as an employee of Pocket Pixels on the truly outstanding iOS photography apps Color Splash and Juxtaposer. I also worked on the Machine Learning parts of the lauded (and deservedly, because it was awesome) news aggregator app Zite, which was acquired by Flipboard in 2014.


Email: eric@haikufactory.com
Twitter: @drwindupbird
Other Stuff