I'm a Machine Learning researcher turned app developer in Vancouver, Canada. This site is the place to find me if you're looking, and occasionally a place for me to sound off on work, my life and travels, and my obsession with weird old movies.
Email: eric@haikufactory.com
Twitter: @drwindupbird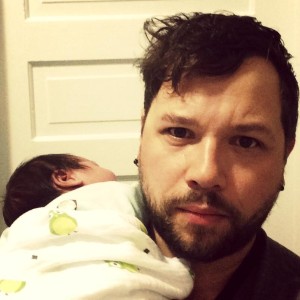 Currently
FEBRUARY 2015. Working on a new app for 2015. "Just in time" baby-proofing as Baby M learns to crawl.
TV: Star Trek: The Next Generation
Game: Hoplite (iOS)
Comic: B L O'Malley, Seconds
Fiction: J Darnielle, Wolf in White Van
Non-Fiction: P Oswalt, Silver Screen Fiend
Album: Run the Jewels, Run the Jewels 2
Podcast: The Adventure Zone
Restaurant: Mr Red Cafe, 2234 E Hastings St
Last Great Movie: Inherent Vice
Last Good Movie: Deux jours, une nuit