This site is the place to find me if you're looking, and occasionally a place for me to sound off on work, my life and travels, and my obsession with weird old movies.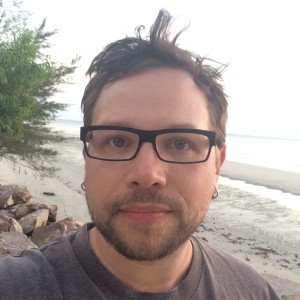 Email: eric@haikufactory.com
Twitter: @drwindupbird
Instagram: @misterwindupbird
🇨🇦 ✈️ 🇦🇺
Recently (jan 2018)
Ringing in a sunburnt 2018 from Australia. It's nice here. Hot.
Game: Lowlander II: Lowerlander (iOS)
Comic: Saga.
Fiction: —
Non-Fiction: B Chatwin, What Am I Doing Here?
Podcast: Slow Burn: A Podcast About Watergate.
TV: —
Restaurant: L'Abattoir, 217 Carrall St
Drinks: Rick Shores, 3/43 Goodwin Terrace, Burleigh Heads QLD, Australia
Coffee: The Federal Store, 2601 Quebec St
Last Great Movie: Rebecca (dir A Hitchcock, 1940; rewatch)
Last Good Movie: Star Wars: The Last Jedi (dir R Johnson, 2017)