I'm a Machine Learning researcher turned app developer in Vancouver, Canada. This site is the place to find me if you're looking, and occasionally a place for me to sound off on work, my life and travels, and my obsession with weird old movies.
Email: eric@haikufactory.com
Twitter: @drwindupbird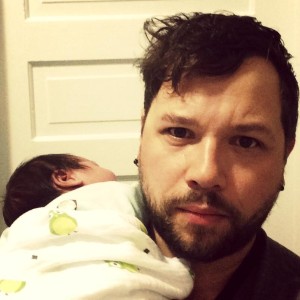 Currently
JANUARY 2015. Hanging out with my awesome wife & Baby M and working on a new app for 2015. Plotting resolutions, possibly pun-based, involving my new-found penchant for dad jokes.
TV: Adventure Time
Game: 80 Days
Comic: B L O'Malley, Seconds
Fiction: H Murakami, Colorless Tsukuru Tazaki And His Years Of Pilgrimage
Non-Fiction: M McLeod, Anatomy of a Beast: Obsession and Myth on the Trail of Bigfoot
Album: Andy Stott, Faith in Strangers
Podcast: The Flop House