This site is the place to find me if you're looking, and occasionally a place for me to sound off on work, my life and travels, and my obsession with weird old movies.
Email: eric@haikufactory.com
Twitter: @drwindupbird
Instagram: @misterwindupbird
🆗 🆗 🆗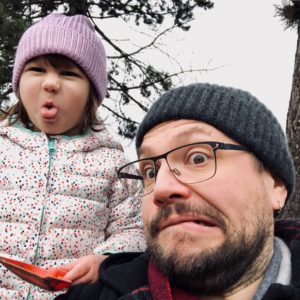 Recently (jan 2019)
I made a video about 2018. You can see it here.
Game: Red Dead Redemption 2 (PS4)
Comic: B Watterson, The Complete Calvin and Hobbes
Non-Fiction: —
Fiction: Homer, The Odyssey (tran. E Wilson)
Podcast: Worn & Wound.
TV: Survivor, season 37
Restaurant: La Gargot, 351 Place d'Youville, Montréal
Drinks: The Whip, 209 East 6th Avenue
Coffee: Federal Store, 2601 Quebec St
Last Great Movie: Die Hard (dir J McTiernan, 1988; rewatch)
Last Good Movie: The Favourite (dir Y Lanthimos, 2018)